Do you know the officially Elementor approved addons list for building your website extensively? Here it is: 1. Essential Addons 2. Ultimate Addons 3. Premium Addons 4. Dynamic.ooo 5. ElementsKit and more are described below.
Elementor Addons gives you the freedom to build complex websites easily. Actually, 3rd party add-ons help to make Elementor the world's leading page builder for WordPress. You can choose any one from the Elementor Approved Addons List based on your requirement. Every add-on has some unique Widget or functionality that can solve your problem.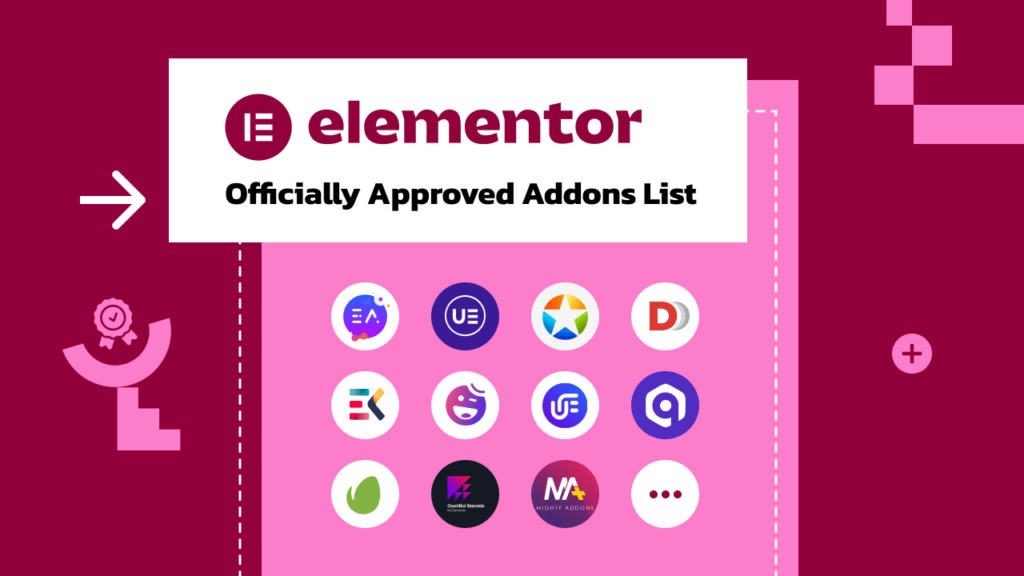 Table of Contents
What Exactly Elementor?
Elementor is the world's revolutionary drag-and-drop page builder for WordPress websites ever. It already powered up 10+ million WordPress websites. With it, you can easily design incredible WordPress websites like: eCommerce Websites, Agency Websites, Blog Websites, Personal Portfolio Websites & more limitless categories. Elementor was born to design your website with full freedom, and they have a free version that can kick up to live your websites. Also they have a premium version that can fly up your website design flow to high of the earth.
Elementor already has Loop Builder, Theme Builder, Popup Builder. To help you create your website, Elementor comes with 49 Free! & 67 Pro widgets like: Image, Posts, Gallery, Nav Menu, Price List, Media Carousel, and more.
What Are Elementor Add-ons?
A collection of widgets created by third-party companies/developers is known as an Elementor add-on. Some add-ons offer special widgets that Elementor does not yet offer.
You can install Elementor add-ons to get additional widgets if you feel like the basic widgets are insufficient. To improve your experience using Elementor, a lot of WordPress developers provide free and premium add-ons. In this post, we will show you the officially Elementor Approved Addons list that extends your website design capability. Some of these are provided as premade templates for building your website hassle-free.
Why Should You Choose Elementor Addons from an Officially Approved List?
Choosing Elementor addons that are officially approved is the best way to ensure that you're getting quality products that are backed by a team of experts. With Officially Approved, you can be confident that you're getting the best possible products for your Elementor website.
Using officially approved Elementor addons is the best way to add new features and functionality to your website. With officially Approved, you can be sure that you're getting quality add-ons that are regularly updated and supported by the developers.
Officially Elementor Approved Addons List of 2022
Essential Addons
Ultimate Addons
Premium Addons
Dynamic.ooo
ElementsKit
Happy Addons
Unlimited Elements
PowerPack
Envato Elements
OoohBoi Steroids
Mighty Addons
The Plus Addons
Stratum
Visibility Logic
Prime Slider
Royal Elementor Addons
HT Mega
Element Pack
Magazinify
WunderWP
Designer Powerup
Dynamic Visibility
Move Addons
ToolKit For Elementor
Elemailer Lite
25 Officially Elementor Approved Addons Breakdown
After listing officially Elementor-approved add-ons, we will break down those add-on features a bit. Why they are on officially listed?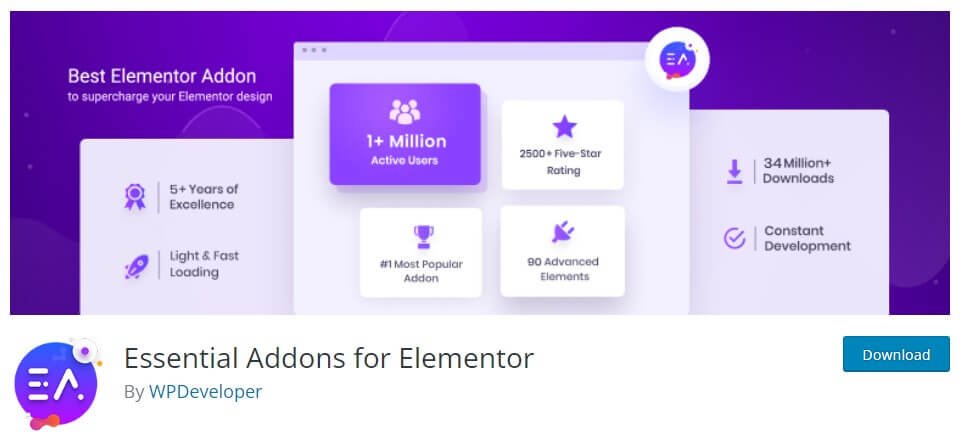 Your go-to, must-have Elementor add-on is Essential Addons. This plugin gives you access to more than 100 pre-made blocks and templates in addition to extending the capability of your Elementor Page builder. A wide range of widgets is also available to give your website a much-needed boost.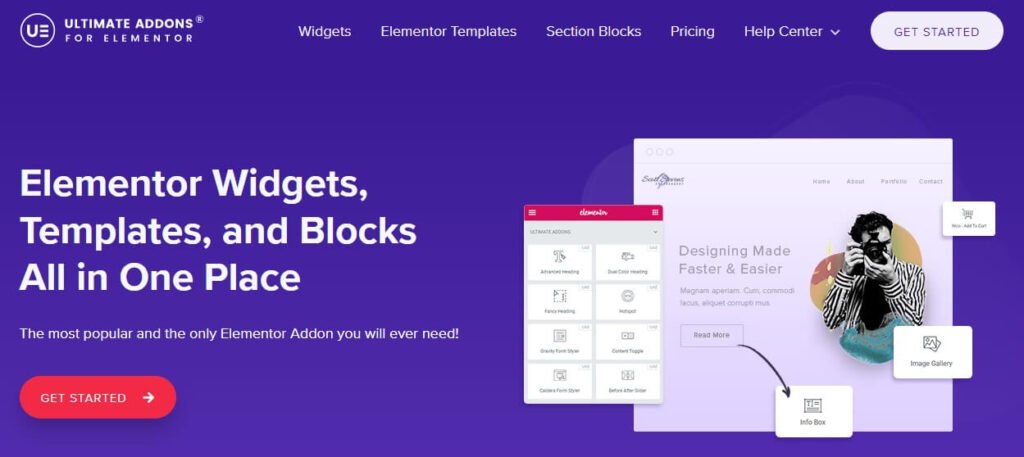 Ultimate Addons for Elementor offers you 200+ section blocks, 50+ widget extensions, and many more design options than you can imagine. This add-on is relatively light and well-optimized ensuring that the process of making your design stand out keeps your website going smoothly.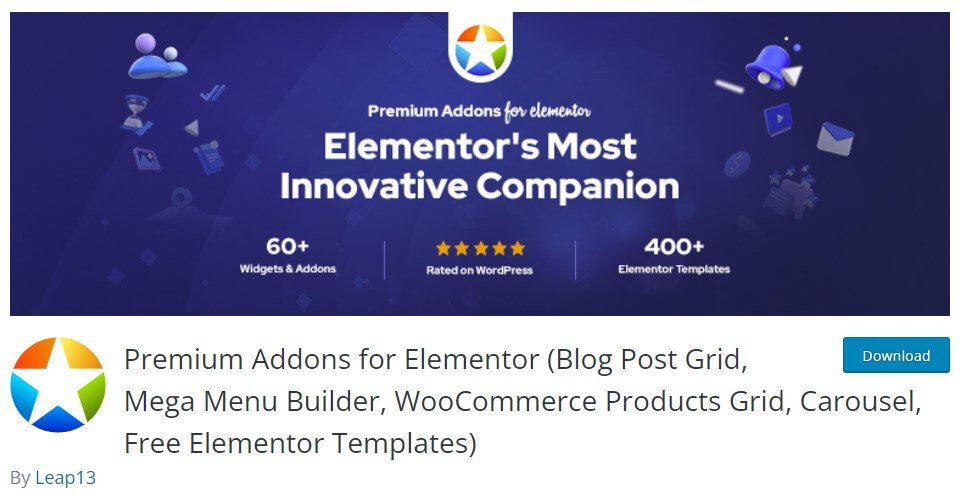 Premium addons for Elementor are a great way to extend your Elementor page builder. This plugin features Lottie Animations integrations, a growing list of ready-made templates, and 50+ widgets and add-ons, all that while being lightweight and purely modular.
Dynamic.ooo has some nice, design-friendly creative widgets and extensions. The widgets assist you in bringing some creative elements to the page. As such, you can keep your website's design rich and attractive. Some of these top widgets include Text Path, SVG FE FilterEffects, SVG Mask, SVG Distortion, Reveal, Animated Text, Rellax Parallax,
Elements Kit is an all-inclusive Elementor add-on. It enables your Elementor page builder to produce complex and thorough designs that will make it stand out. LayoutKit, Mega Menu Builder, Header Footer Builder, and other modules are all included in Elements Kit, which is a plugin. 55+ custom widgets are also made available to you.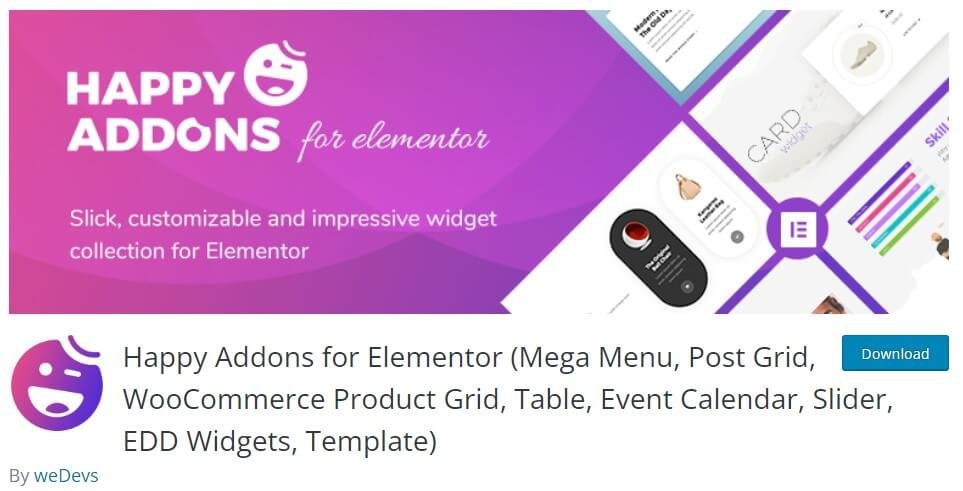 You may add creative components like an Instagram feed, interactive charts, a skill bar, an image comparison tool, a business hour, and more with the help of Happy Addons' 55+ widgets. This add-on also provides a number of distinctive, helpful features. Happy Addons' pro version offers 38+ more widgets in addition to other premium features, while the free version only offers 39+ basic widgets.
With Unlimited Elements for Elementor, you may advance your page-creating abilities with Elementor. You won't need any further widget packs after this one. Get more than 100 free widgets for your Elementor website in one convenient location. All of our components are user-friendly and constructed using our special Widget Creator framework.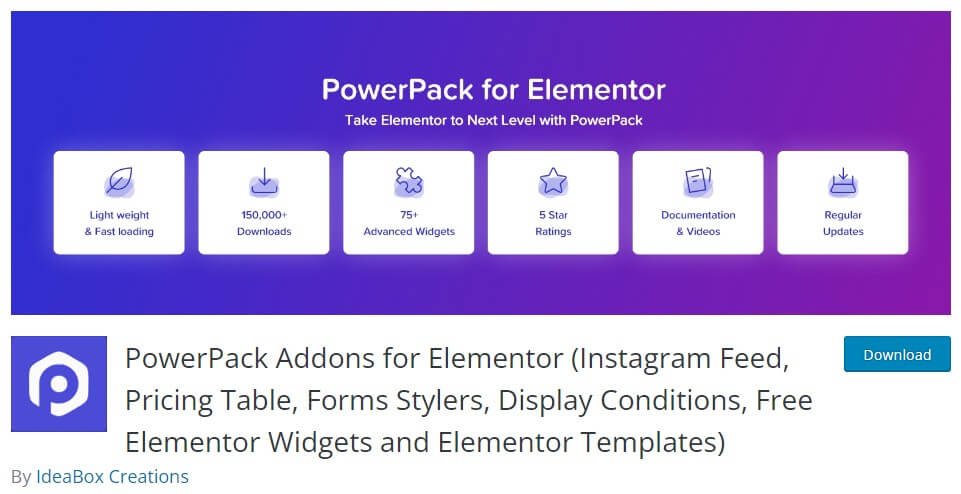 Using PowerPack for Elementor, you can develop WordPress websites more quickly. Using the plugin's user interface, you may rapidly add more than 70 widgets to a website. These templates have pages for a variety of markets, such as travel, eCommerce, dining establishments, agencies, and corporate enterprises.
The Envato Elements WordPress plugin makes it easier than ever to create excellent WordPress websites. Without leaving WordPress, browse and import premium stock images and Elementor Templates. Thousands of free page and block templates are available for everyone to use with Elementor. Simply explore import and then customize.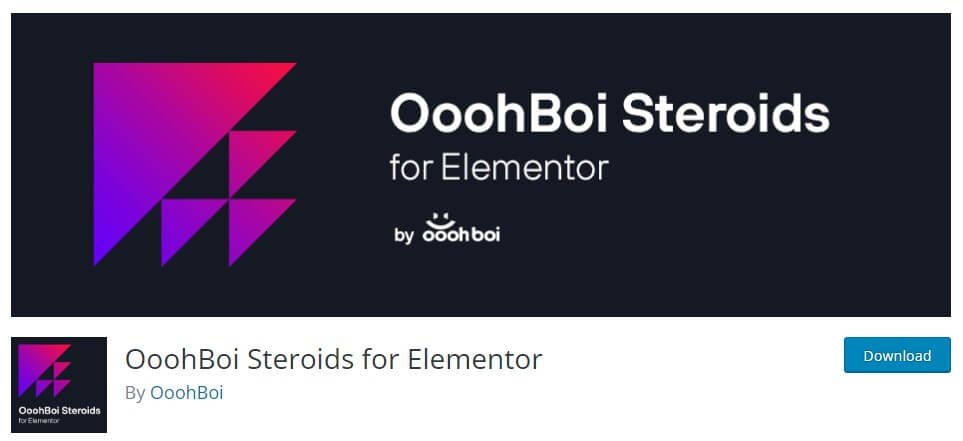 Another open-source Elementor add-on is OoohBoi Steroids. It has several extra tools and widgets that go beyond Elementor's defaults. It enhances Elementor in 25 different ways, including adding addons to change the writing mode, overlaying or underlaying ghost elements and blending them with other elements, column controls, video and widget masks, overlays, better buttons, and more.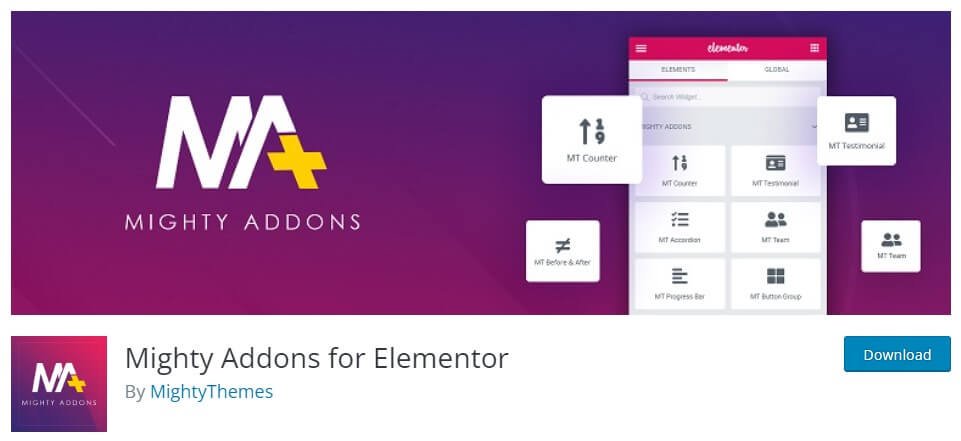 Mighty Addons by Mightythemes enhance Elementor with a variety of fun components, widgets, and customization possibilities. With Mighty Addons, you receive 100+ sections, 20+ template kits, and 30+ Widgets & Extensions. You may quickly add multi-layered shadows to the elements, interactive particle backgrounds to the various homepage sections, many locations via Google map & open-street map, etc. using these addons.
The Plus Addons is a feature-rich Elementor Addon plugin that comes with more than 300 UI blocks and 120+ Elementor widgets. Its features are packaged specifically for you. Additionally, the plugin offers 18+ website templates with one-click import functionality.
You can create landing pages, expert business websites, eCommerce websites, and more with Stratum. More than 20 complex widgets in this add-on can take the place of Elementor Pro. Stratum stands apart from other add-ons because of its ability to inherit color, typeface, and other stylistic choices. Here, you may shorten the process of aligning additional widgets with the present theme of your website without experiencing any difficulties.
You can set up the Visibility Logic for Elementor using the Dynamic Visibility module. Widgets, sections, and side columns all have dynamic visibility options that you can set. For example, you can hide key blocks depending on whether the user is registered or not. You can also include a content column that will only be seen on mobile devices and be hidden on the desktop version.
Prime Slider is an attractive, dynamic, and ready-to-use slider for the Elementor page builder. Prime Slider designs, in contrast to those of other sliders, can be modified and made with the Elementor editor. With this, you may alter the entire page in addition to the hero picture portion. Prime Slider has more than 32 different professional widgets.
And there are over 99 demos that can be used immediately.
Theme builder, popup builder, premade widget blocks, and extensions for Elementor are all included in Royal Addons for Elementor, along with 50+ widgets and 25 Elementor Template KIT (Growing Each Week). Elementor widgets that are innovative and intuitive will upgrade your WordPress website. The Pro Version offers even more sophisticated functionality, and all widgets are free.
HT Mega Absolute Addons for Elementor is a comprehensive collection of page builder upgrades. Complete design flexibility with 360 blocks and more than 80 available elements. Features include a FOMO or sales notification, a theme or template builder to personalize your search, 404 and other theme templates, and much more.
Another awesome add-on library for Elementor is called Element Pack. You may find 190+ premium elements here to improve Elementor's functionality. Each component is carefully made and gives your website a fashionable appearance. The set contains enough components to enable the creation of stunning, first-rate layouts. Additionally, it has 299 import-ready templates that make the process of creating websites simpler.
The Magazinfy addons for Elementor give your site a magazine style. The plugin is made by the theme development company Frenify. Without purchasing a premium theme, you can still use the addon's many predesigned blocks. You can quickly create a layout that your users will enjoy by dragging and dropping the required block into the Elementor page builder.
One of the best Elementor addons for managing numerous sites more effectively is WunderWP. Your personal settings or templates can be stored in "the cloud." Then, without having to manually import, export, copy, or paste, you can quickly reuse those presets or templates on any other website. Additionally, you have access to 300+ premade styles that were created directly by the WunderWP team.
Designer Powerup for Elementor is an additional fantastic choice for experienced designers. It provides quicker prototyping features that will cut down on additional effort. You may space elements with the Quick Spacer by just dragging the edges. Additionally, you can prevent content misalignment by using the Page Grid. Similarly, there are choices for filter effects, animation, and transformation to change the appearance of any element. You also receive a wonderful product at a reasonable price.
To control the visibility of Elementor widgets, columns, or sections, there is a small extension called Dynamic Visibility. By default, this feature needs Elementor Pro, but because of the creator of this plugin, it can be used without charge. With the useful extension Dynamic Visibility, you can quickly hide specific elements from view depending on the situation.
To ensure that your experience with your expanding WordPress website is smooth, use the Move Addons WP plugin for Elementor Page builder. Without writing a single line of code, you may virtually customize your website with the help of the "Move" WP extension.
A very extensive addon created especially for WordPress sites made with Elementor is called Toolkit for Elementor. You can use Toolkit for Elementor to boost your site's overall performance, drastically speed up your loading, cut back on costs and reliance on third-party plugins have more control over the functionality of your website, and Organize and centralize all performance-related activities.
We all adore Elementor's versatility and user interface, don't we? Many times, we also entertained the concept that it would be wonderful if we could use Elementor to design our emails. Elemailer makes it possible at this time. You can create email templates for forms such as Elementor Pro and Contact Form 7 using the free Elemailer lite program. You get a marketing system, a newsletter, and an Elementor builder in the paid version.
Based on this officially Elementor-approved addons list, we have a complete guide on the 5 best Elementor addons. This guide will help you easily find the best Elementor addons for your Elementor website.
We hope you enjoyed this article about the officially approved Elementor addons list. If you like this blog post, please subscribe to our YouTube channel for WordPress video tutorials. And join our Facebook community and follow us on Twitter for our latest updates.
FAQs: Frequently Asked Questions
All are of the listed addons free to use?
Most of them are free to use, but some are only available in premium versions. 
From the list which one is the best Elementor addons?
Is Elementor still the best WordPress page builder?