One of the top WordPress page builders available is Elementor. However, it can be even better with the correct addons.
A plugin called Happy Addons was developed to aid WordPress website owners in enhancing user experience. It does this by offering a number of simple-to-use features that can be turned on with a single click. For busy company owners who want to enhance their websites' functionality without learning how to code, Happy Addons is the ideal answer.
In this Happy Addons For Elementor review, we'll show you 7 reasons why you should try it. From its extensive features to its ease of use, Happy Addons is a must-have for any Elementor user.
Table of Contents
Happy Addons For Elementor an Overview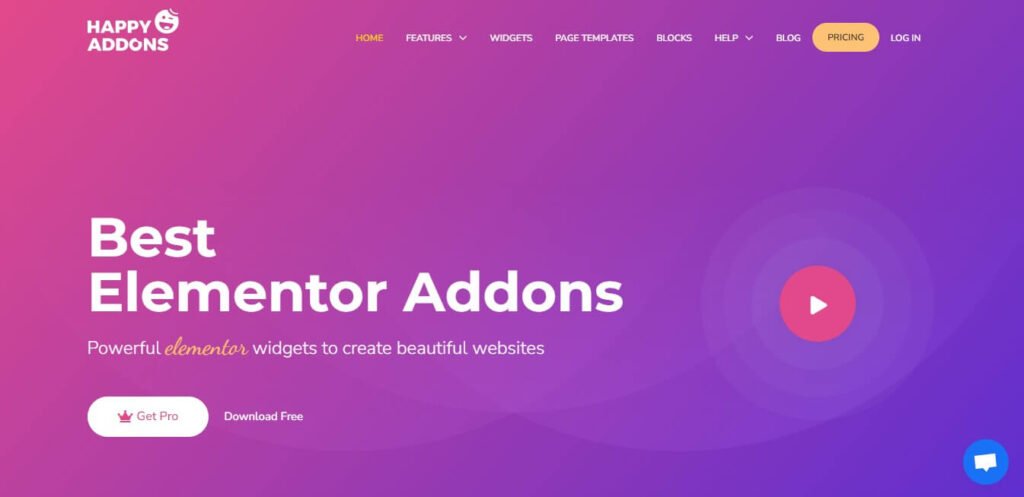 It is created by WeDevs, the same company behind popular plugins like the Dokan WooCommerce multi-vendor marketplace.
The WordPress plugin directory offers a free version of Happy Addons. More than 300,000 people have actively used the free edition, it has 312 reviews with five stars, and the support crew responds to inquiries promptly.
Happy Addons for Elementor is one of the greatest addons for Elementor and comes with 97+ widgets and 20+ features that are specifically made to address difficulties.
The widgets are versatile enough to meet any demand in addition to being very configurable. So Happy Addons will undoubtedly be a great choice if you're seeking an add-on with more options and flexibility than the competition.
Happy Addons, which includes attractive designs and helpful widgets, is one of the Elementor add-ons that has had the fastest growth.
Happy Addons for Elementor is a stunning collection of Elementor widgets that is both flexible and attractive. There are more than 22 additional features in Happy Addons' free edition that address typical Elementor issues.
There are 114+ more widgets in total, 49+ of which are already included in the plugin's free version on WordPress.org.
7 Reasons You Should Use Happy Addons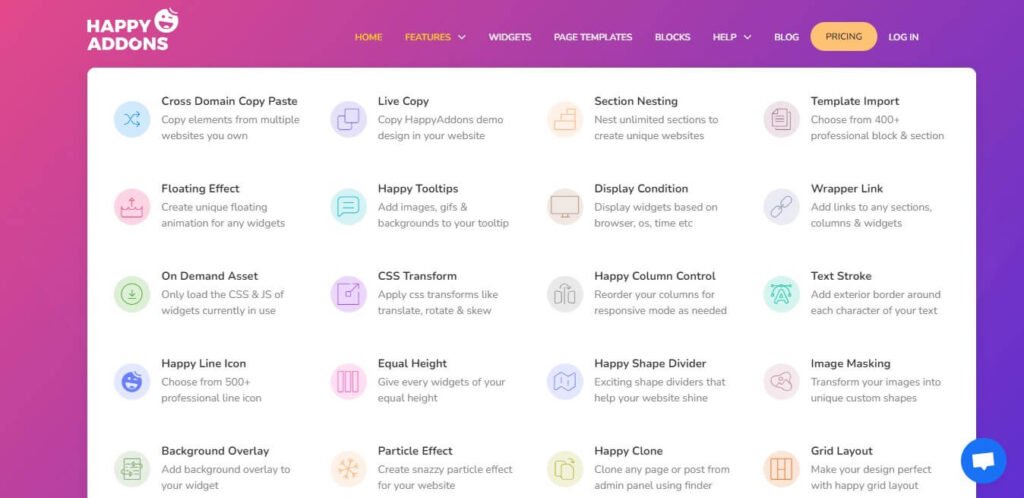 There are lots of reasons why you should use Happy Addons. But here we are going to describe with you the 7 best reasons to use Happy Addons.
Fast Loading and Free Widgets
The first thing to explore about Happy Addons is it let not make your website slow down.
Elementor premium addons Happy Addons might help your website load more quickly. Your widgets and plugins are kept under control via on-demand asset loading, keeping your site's performance up. Additionally, all of the add-ons have their code optimized for maximum speed.
Happy Addons, on the other hand, believes in offering its user the majority of it for free while the majority of other well-known Elementor extensions package up all the most popular widgets in their pro edition of the addons. If you take a look at its selection of free widgets, you'll become a fan of it right away.
Happy Addons Card
This is an extremely effective widget for showcasing your goods, content, news, and creative postings, utilizing a lovely blend of text, links, badges, and images. When a user needs to display a website item in card form, this widget is useful.
A card-shaped widget is simple to install and can be customized by altering the color, size, font, and other attributes of any image icon. Additionally, you may alter the icon's border outline and backdrop colors for each individual widget.
Presets
You can quickly and simply give your website a polished appearance and feel with Happy Addons. With more than 400 presets available, you may quickly have your website looking its best. Without using any code, you can quickly and easily design a unified appearance for your website.
Info Box
This box widget may be used to show icons and the information that goes with them in a box on your website.
To fully utilize the highlight feature on a product or feature description, drag and drop this widget. With this box widget, you can display any type of information and make it seem classy and refined by adjusting the font, size, and color as well as using the many built-in positioning options.
Template Import
In addition to widgets and functionality, Happy Addons offers a large selection of readymade Elementor Design Templates. To get your site design job started, you will receive 70+ full-page Elementor templates and 400+ section blocks. Additionally, we are introducing new Elementor Templates every day.
500+ Line Icon
The Flat Awesome 5 icon collection may be found in Elementor Page Builder. With such an icon set, anyone may carry on with their fundamental tasks. However, there are situations when adding additional line symbols would help your website design. Happy Addons offers 500+ line icons, more than enough to satisfy even the most basic icon needs. If you enjoy it, we'll add more in the future.
Happy Addons Customer Support
If you're looking for a business that offers the best assistance for your products, look no further. There are Happy Addons accessible for you. If you have any problems with the product, the Happy Addons staff is here to help.
In addition, Happy Addons provides live chat support where they address client concerns, answer fundamental inquiries, and give quick help.
Additionally, they offer comprehensive plugin usage documentation that includes in-depth explanations for each and every item they offer.
Final Word
In order to enable you to easily construct aesthetically appealing web pages, the Happy Addons provide a creative component library for the Elementor page builder. The Happy Addons plugin is lightweight and won't cause your website to load slowly.
If you liked this article about Happy Addons for Elementor, and if you'd like to get updates for our new articles, please follow us on Twitter and join our Facebook community for our article updates. And to watch the WordPress video tutorial, you can subscribe to our YouTube channel.