Our WordPress plugins tutorial will show you how to install WordPress plugins. It is easy! We will show you step-by-step how to do it. You'll be able to install plugins in just a couple of minutes!
WordPress has a huge library of free plugins that can help your website to grow. Take your time to browse through it and find the best one for your business.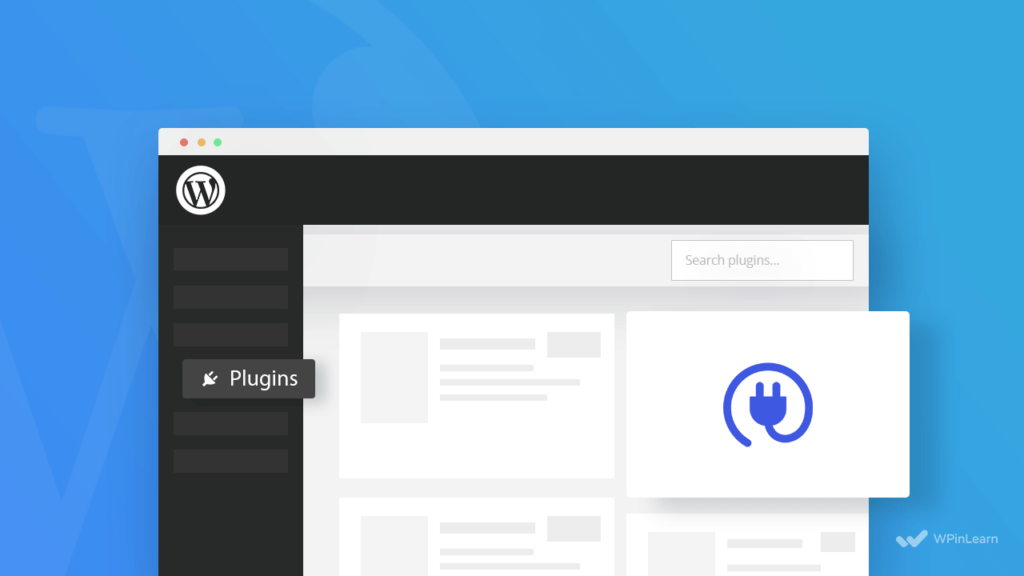 What Is WordPress? 
WordPress is one of the easiest and most powerful blog publishing platforms available today. It is also a powerful content management system (CMS) that can be used to run any website. WordPress is free and open-source, and it is packed with thousands of free and premium plug-ins that can add just about any functionality you can think of.
The WordPress community is one of the largest and most vibrant communities on the web today with thousands of active developers and contributors.
If you need to know more about WordPress, then you can read this guide: Every Thing You Need to Know About WordPress.
Why Should You Choose WordPress?
There are many reasons why you should choose WordPress. In the first place, it is open source. You don't need to pay a license fee or anything. Secondly, it is easy to use. You can make your blog or website within minutes.
It is SEO friendly. Since it is search engine friendly, it will give you a good ranking in the search engines. It is customizable. You can customize it according to your requirements.
It's easy to update and maintain as well. If you use WordPress to publish your own blog, you'll also be in complete control of your content and you won't have to worry about your website being taken down for any reason.
Learn with Video Tutorial
How To Install Plugins In WordPress?
Once you have successfully installed your WordPress website then you will need to install plugins if required. Because you will need a plugin to perform any type of activity on your website such as contact form, theme, page builder ETC.
For your convenience, we will show you how to install the WordPress plugin in two ways, by searching and by uploading a zip file. Then install the plugin using the method that will be easier for you.
Method 1: How To Install Plugins From The Repository.
To install a plugin from the WordPress repository, you need to log in to your WordPress admin page, then click on Plugins in the left pane. Clicking on the "Add New" button will bring up the "Add Plugin" page.
Here, you need to search for the plugin that you wish to install. Once you have found the plugin, click on the "Install Now" button, and the process will begin. As a beginner you can check most popular WordPress plugins in WordPress repository.
Just installing a plugin is not done the work, you will need to activate the plugin for work on your WordPress site. To activate the plugin that you install click "Activate".
Congratulation, now you've successfully installed and activated a WordPress plugin.
Method 2: How To Install Plugins By Uploading .Zip File
You can also install your plugin by uploading the plugin zip file, if you have it. To upload a plugin zip file, you need to download the plugin first. Once you have downloaded your plugin, now click on "Plugins" the dashboard, then click on the "Add New" plugin, and click "Upload Plugin".
Now select your plugin zip file from browsing your computer Upload the plugin.
Next click "Install" and Activate the plugin.
With this two methods you can install a WordPress plugin. Now you think what method is easy for you, and use that for installing your WordPress plugin.
Final Word
We are always excited when one of our posts is able to provide useful information on a topic like this. If you have any questions or concerns about getting a good night's sleep, please contact us anytime by joining our Facebook community, and to learn more about WordPress subscribe to our YouTube channel.