If you're looking for an addon that will make your Elementor experience even better, look no further than Essential Addons for Elementor.
It's packed with features that streamline your workflow and help you create better websites faster. Essential Addons for Elementor is the most popular WordPress plugin, with over 1 million+ active installations.
This makes it an excellent choice for both beginners and professionals. In this article, we will take a look at some of the features that make Essential Addons for Elementor so popular.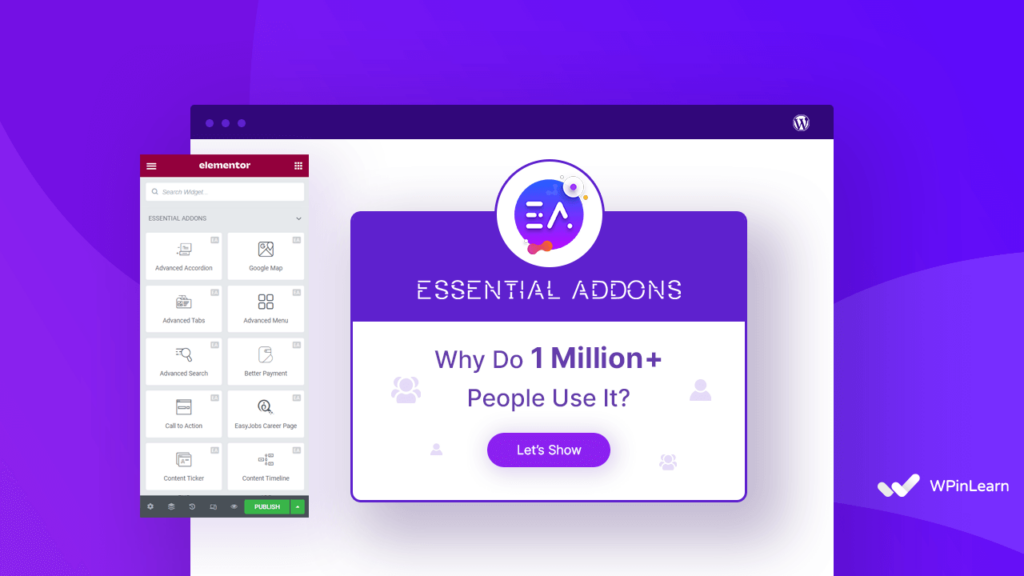 What Are Essential Addons For Elementor?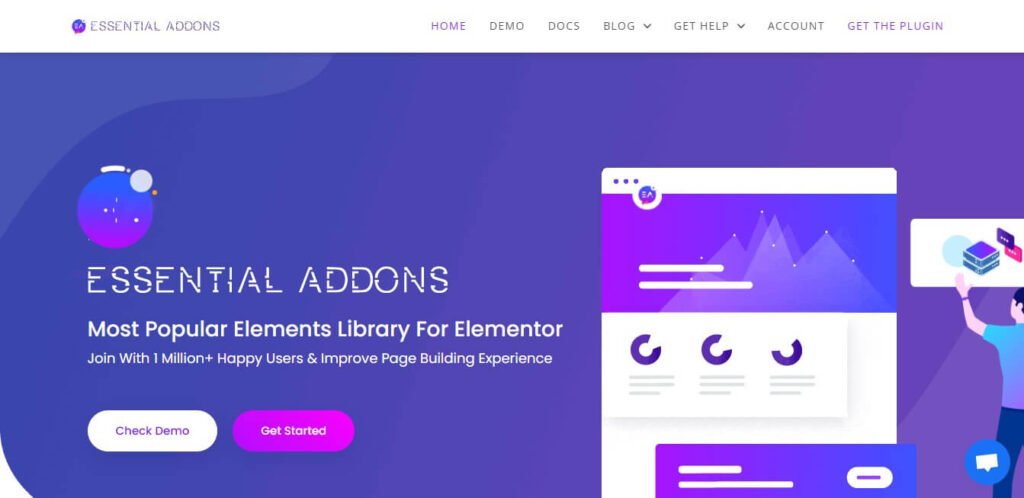 Essential Addons is an Elementor addon plugin created by the WPDeveloper team. They are the creators of numerous other popular WordPress plugins, including Templately and NotificationX.
Essential Addons for Elementor is a simple and versatile Elementor addon. By providing powerful elements and design options for Elementor, you can improve the page-building experience.
Essential Addons add over 70+ widgets and extensions to the Elementor page builder. This includes all kinds of widgets that will help you create better and more appealing pages in Elementor.
It's an all-in-one solution that allows you to control all aspects of your design from a single location. It's extremely adaptable, allowing developers to extend Elementor's fundamental functionality and turn it into a powerful page builder.
Why Do 1 Million+ User of Essential Addons For Elementor
Elementor is a popular page-building plugin for WordPress, used by over 1 million+ website owners and bloggers. And the reason for its popularity is the simplicity of its features.
But if your website is more than a blog and you want to make it more appealing to your users, you need to do more than just add a few widgets and call it a day. This is where Essential Addons for Elementor come in. This plugin is being used by over 1 million websites and is the most recommended plugin for Elementor.
The plugin has all the features you would expect in any premium theme. It has all the necessary elements you need to create the website of your dreams.
These are all those features that make Essential Addons for Elementor most popular.
Essential Addons for Elementor's Features
Essential Addons for Elementor extend the possibilities of the Elementor page builder with 70+ creative features and extensions. Let's have a look at the features and advantages of this fantastic page builder add-on plugin.
Extends Elementor Page Builder Capabilities
This plugin adds easy-to-use and creative elements to the Elementor page builder. With these creative features, you can quickly create gorgeous and fully responsive websites.
Fully Customizable Elements
Every element provided by Essential Addons is completely customizable. Every piece includes several modification options for controlling every aspect of the design.
You can literally change every element to your liking and create beautiful websites.
Light Weight & Responsive
The Essential Addons plugin is lightweight and will not cause your website to slow down like other addon plugins on the market. The plugin has been thoroughly designed for quick loading and instant live editing choices.
Overall, the plugin is quite adaptable, quick, and responsive, and it will not slow down your website.
Flexible Element Control Option
This plugin has an element control option that allows you to activate and disable individual elements to make the page load faster and smoother.
It allows you to eliminate or deactivate superfluous widgets in order to make the site load faster and deliver a better user experience.
Support
Essential Addons for Elementor have a friendly and super fast support team.
Powerful Extensions
The Essential Addons plugin includes strong extensions for a variety of features like parallax scrolling, content tables, content protection, complex tooltips, and more.
Content Protection: You may use the content protection extension to secure your material from unauthorized users. This tool allows you to password-protect particular information on any page or post.
Parallax Effect: It enables you to generate a parallax scrolling effect on your sites, making them more intriguing and visually appealing.
Complex Tooltips: Essential Addons advanced Tooltip allows you to highlight a meaningful message and direct attention to a specific item. This extension will allow you to visually present texts for specifications, quick guidance, or key information about your products/contents. As a result, your audience will be able to easily interact with the content on your website.
Table of Contents: A table of contents is a wonderful way to provide an excellent user experience for your website visitors while also making your posts easily accessible to everyone. Furthermore, it significantly improves your website's SEO score and allows you to rank better in Google Search.
You can now add TOC directly from Elementor to any of your posts/pages using the Essential Addons Table of Contents. Most notably, you can configure its settings from a single location and show the Table of Contents throughout your whole website.
Essential Addons Customer Support
There is no after-sales customer care service like Essential Addon when it comes to any product customer assistance.
Essential Addons offers quick and efficient customer service to help you address problems and inquiries on the road. They provide customer service through live chat and support requests.
Essential Addons consistently strives to ensure that its clients are satisfied with its products, and they are constantly searching for ways to enhance them.
Look no further if you're seeking a company that provides the greatest support for your items. Essential Addons are available to you. The Essential Addons team is available to assist you with any issues you may have with the product.
Essential Addons also provides live chat help where they address pre-sale concerns, general inquiries, and fast support for consumers.
Furthermore, they provide extensive documentation on plugin usage that includes in-depth guides for each and every piece they provide.
Final Word
The Essential Addons extend the capability of the Elementor page builder by including a creative components library that allows you to quickly create visually appealing web pages. The Essential Addons plugin is small and will not slow down your website.
Thank you for reading our blog about the Essential Addons for Elementor! We hope you learned something new that you could use to enhance your web page designs. If you want to learn more about the Essential Addons and WordPress, please join our Facebook community, subscribe to our YouTube channel, and follow us on our Twitter account.