The prospect might be daunting when you're not sure when to start. Lucky for you, here's a complete checklist to guide you through the things you must pay attention to before launching a website using WordPress; it also includes a detailed explanation of its importance so you can check things off as you read.
Before we start, it is crucial to ensure you have correctly installed WordPress and have everything ready before launching a WordPress site. Everything else, we'll dive right in now!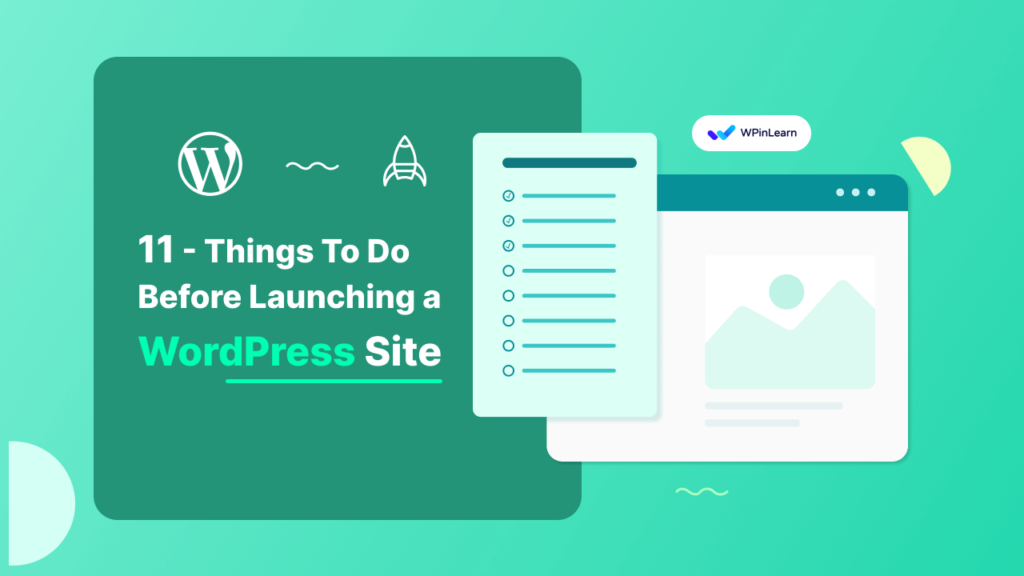 1. Make Sure You Have A WordPress Backup Option
Before launching a WordPress site a backup solution for your website is similar to an insurance policy. You can restore your content to its original form if anything goes wrong. Before you launch your WordPress site, it is your safety net to ensure you never lose any of your hard work under any circumstances.
You can use WordPress backup plugins – they can be set up within a few minutes and have both paid/free options available. Other alternatives could be BackUpBuddy, which can store backups in more than one location, or UpdraftPlus, which allows you to create unlimited backups.
Whatever option you choose, make sure your backups are scheduled automatically and saved on cloud storage (such as Dropbox, Amazon, etc.).
2. Add Security To Your Website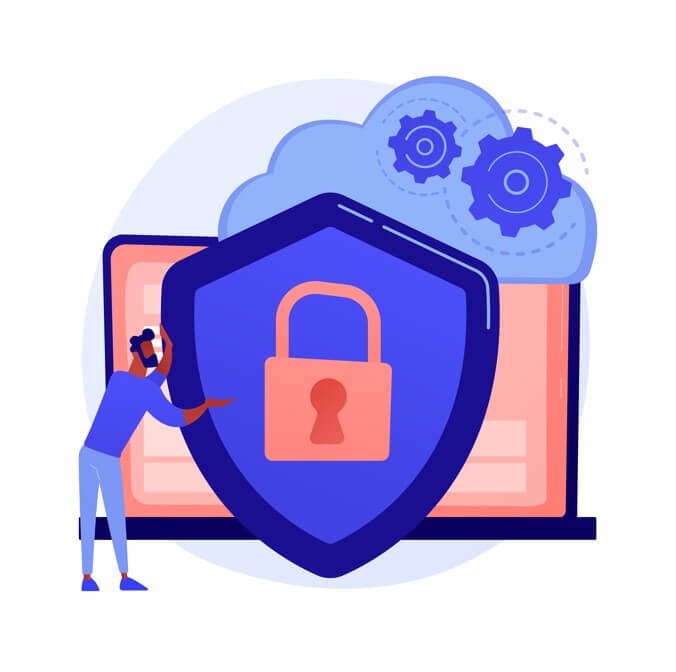 In this digital era, it's better to be safe than sorry with the threat of hackers lurking. With a backup solution, you should now ensure your website is protected using security plugins. Sucuri firewalls or other website application firewalls can do the trick, and are a must-have for launching a WordPress site!
3. Build Reliability By Making An Email For Your Website
Did you know failed emails are one of the most common WordPress errors? Email notifications may not be delivered, or email service providers identify emails sent by WordPress as spam. It is a big issue when you rely on your email for many things, like keeping your website running smoothly.
Fortunately, there's a fix to prevent this. Before launching a WordPress site, switching the connected email to SMTP can help because it's the industry standard for sending an email.
4. 404 Errors: Check And Fix Consistently
As you prepare for launching a WordPress site, you should browse your site to ensure everything is working perfectly. You can manually check your most important pages, so they are loading correctly. Otherwise, visitors will see a 404 error page, creating a bad user experience.
404 errors can also occur due to missing links. Suppose your website is added to Google Search Console. In that case, you can use it to find pages with a 404 error not found in your crawl record or check manually.
You can also create your custom 404 page! This way, if users come across a 404 error, you can redirect them to another area on your site instead of closing the page. It helps you engage your viewers so you don't miss any opportunities.
SeedProd is an excellent way to create a custom 404 page; it has several ways to help you collect more leads.
5. Check Functionalities Of Your eCommerce Site
One of the most popular reasons for launching a WordPress site is as a store. Still, if you have an online store, you should make it easy for potential customers to use. eCommerce has a lot of competition, and you don't want your customers to head out just because something on your website isn't working correctly!
Before launching a WordPress site, test the entire ordering process to ensure it's working smoothly. Add items to the cart, test transactions, and check refund policies and procedures.
Don't forget to double-check invoices, receipts, shipping costs, taxes, etc.!
6. Confirm Your Site Functions On All Browsers
This can be easily overlooked during the process of launching a WordPress site. Many people still use the older versions of popular browsers.
You also check your website's functionality on mobile, as many viewers access the web through their smartphone devices.
An easy way to do all of these is with the help of BrowserStack's Browser Screenshots!
7. Do Your Forms Work Properly?
Before launching a WordPress site, ensure all your forms display and function correctly! Test your contact forms, comment forms, email subscription forms, etc.
One great tip is building an email list. Once that's covered, you can send a test email to confirm it is delivered successfully to the correct address.
8. Performance: Check And Then Double-Check
Performance issues are easier to prevent than they are to fix. As you are about to launch your WordPress site, this should be one of your main concerns.
Check your speed! It's related to SEO as much as to user experience. You can do so using the Google Pagespeed tool or Pingdom.
9. Analyze Your Interactions
How are you supposed to understand your progress without understanding your interactions?
One of the best tools to do so is Google Analytics which tells you where your visitors are coming from, what they see on your site when they leave, and how well your site is doing. However, make sure you have it installed before you launch your WordPress website, so you can keep a record from your start till your current date for the perfect growth report.
10. Check Your Media Files
Media means everything to do with images, videos, and sliders. They're integral to the impression of your website, so make sure they're functional and well-suited to the theme you're going for.
For instance, if videos are embedded in your website, you can use different devices and browsers to ensure they work correctly. Browse all images to make sure they've loaded. If you're using a WordPress slider plugin, you can make sure that it's performing well by testing different browsers. Using the proper media makes all the difference!
11. Optimize your page with SEO
I'm sure this is a term most of us have heard in passing. SEO, or search engine optimization, can be a crucial thing to utilize before launching your website through WordPress.
For instance, you can optimize your URL so they're easy to read and search engine friendly. Furthermore, many recommend the Rankmath SEO plugin for websites because it's a comprehensive site optimization software. Doing research in SEO can be significantly helpful as it can help you grow your traffic steadily before you launch your WordPress site.
We've come to the end of our checklist, and we hope you can tick these off soon so you, too, can build your website through WordPress! Getting your website ready is no small task, but we hope we've made it easier for you. Good luck!
We hope you have enjoyed this article about 11 thing to do before launching a WordPress site. Please join our Facebook community and follow us on Twitter for our latest blog post update. Also, can subscribe to our YouTube channel if you like WordPress video tutorials.