Hello everyone, welcome to WPinLearn, a brand new learning hub for WordPress beginners and experts alike. Today's post is specially for those of you who are thinking about starting your own WordPress website; here, you will find out everything you need to know about WordPress in a matter of minutes.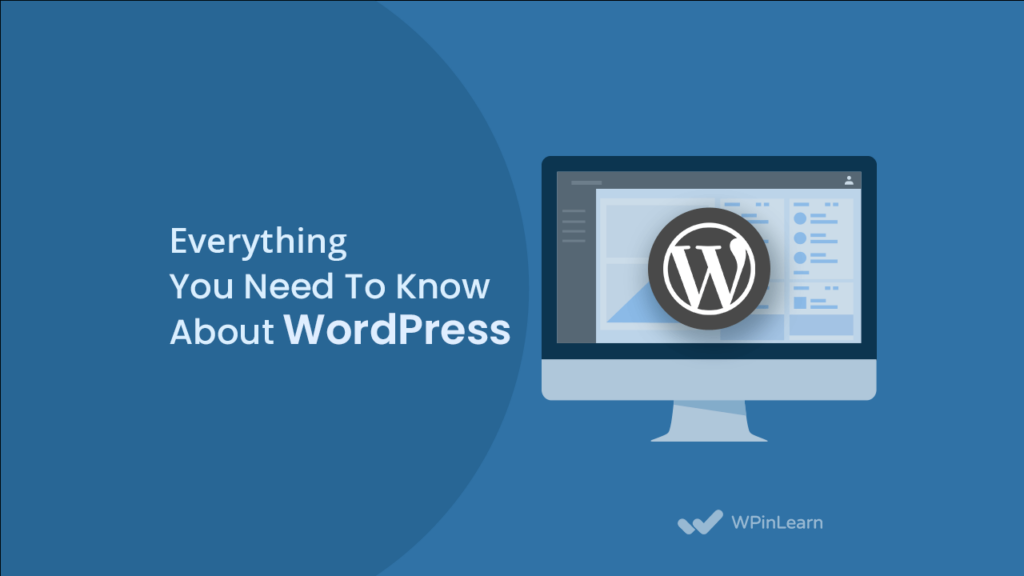 What Is WordPress And Who Made It First?
WordPress was first founded back in 2003, 18 years ago by Matt Mullenweg and Mike Little. It is the largest open source software, meaning anybody can use and modify it for free.
That's actually the reason why WordPress is so popular and has seen such amazing growth. WordPress is powering up a vast majority of all websites on the internet today, and there is no single person who can claim all the credit or ownership; as the success of WordPress is due to every single volunteer in the community who has contributed their skills and knowledge to develop and improve WordPress.
And so, when you start out with creating a website with WordPress, you will find that there are tons of things you can do, and tons of possibilities. There are thousands of themes to help you design your website, and thousands of plugins or tools that add further customizations, features and functionalities to your website. We will explain these terms in a little bit.
To sum it up, if you want to know what is WordPress, all you need to understand is that it is a community driven software with which you can create any kind of website. And the best part is that it costs nothing to get started with WordPress.
Is WordPress.org And WordPress.com The Same?
One of the first questions beginners wonder is this: is WordPress.org and WordPress.com the same? What are the differences between WordPress.org and WordPress.com?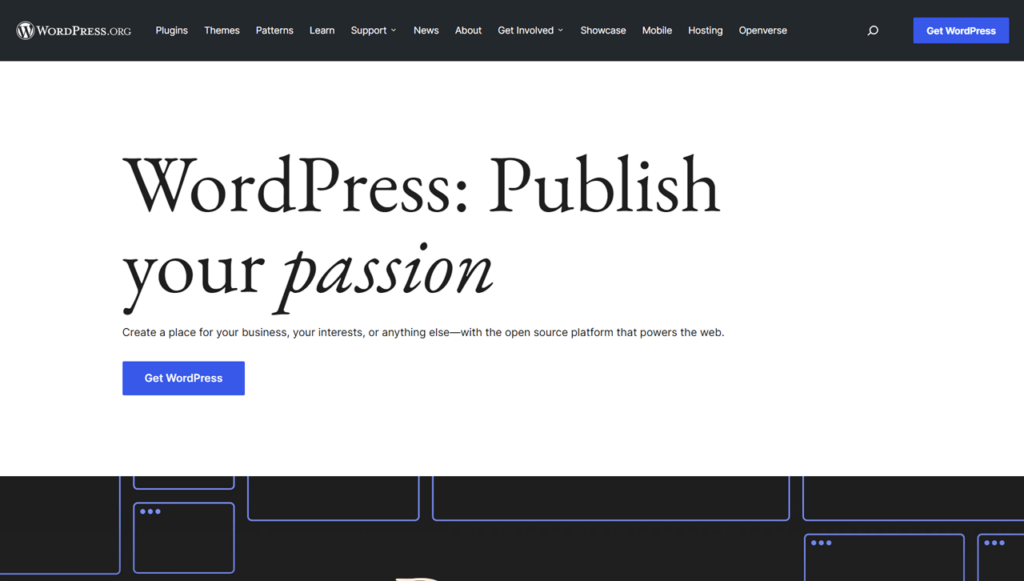 WordPress.org and WordPress.com are two very different things. WordPress.org is the open source software that is free for everyone to use. When you want to create a WordPress website, you have to install the software which is WordPress.org to get started.
But WordPress.com is a product under Automattic, which is Matt Mullenweg's own company. WordPress.com is also free, but it is hosted on Automattic's servers and comes with some limitations which you can only remove if you get the paid plans.
What Exactly Can You Do With WordPress?
There was a time when WordPress was known as a blogging platform, but today, there is so much more you can do with WordPress. The possibilities are endless! From creating online eCommerce stores, eLearning websites, virtual conference or event websites, help desk or knowledge base, gaming portals, and forums…there is no limit to what you can do or create with WordPress with the right tools or plugins.
Who Are The Competitors Of WordPress?
WordPress is the biggest platform that's powering up more than 40% of all websites. That means over 455 million websites are made with WordPress. Even so, there are some notable competitors of WordPress, such as Wix, SquareSpace, Weebly, Jimdo and Joomla.
While these platforms are also great for creating your own website, WordPress is still leading in the market. There's a reason for that. Although WordPress's competitors have a lot to offer, the open source community that's constantly adding new things to WordPress is what brings WordPress to the forefront of innovation when it comes to web development and creation.
What Are WordPress Themes And Plugins?
Now here we will talk about WordPress themes and plugins and what they mean.
What Is WordPress Theme?
If you are wondering what is WordPress theme, it is quite simple. A WordPress theme is the basic skeleton of your website so to speak. It is essentially a bunch of files that you work together to create the overall design of your website. Of course, you can make changes to your theme and customize it to design your website any way you want.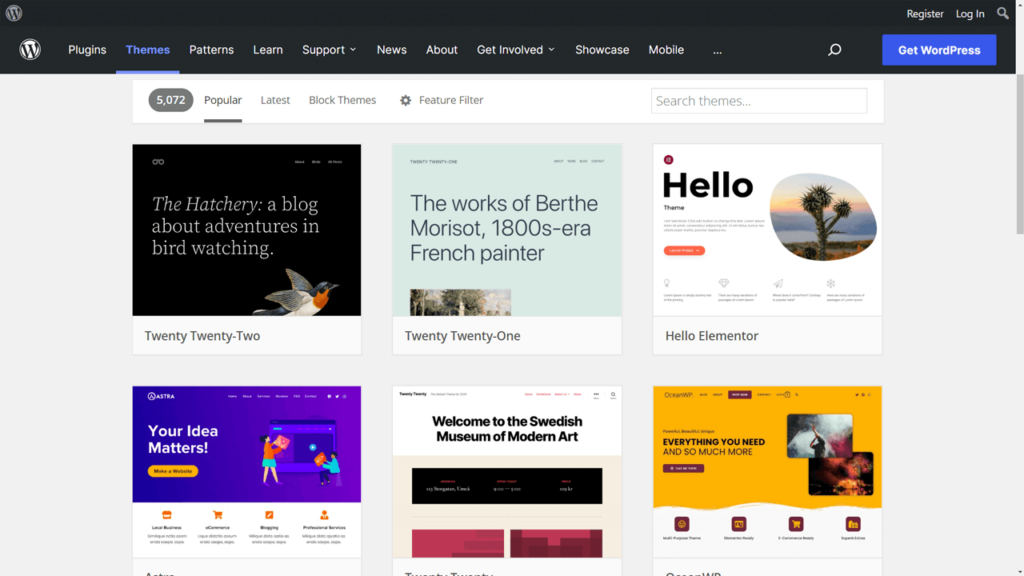 Every year, WordPress releases a new default theme. This default WordPress theme is the one you get when you first create a website and the default themes are always named for the year being released. As of now, the current default theme is Twenty Twenty-One. You can always choose a different theme that matches the purpose of your website. Some themes are free and available on WordPress.org. Some themes are premium, meaning you have to pay for it. Some are freemium, which means you can use it for free but for extra customization you need to buy the PRO or premium version.
What Is WordPress Plugin?
For adding extra features or functionalities to your website, you will need WordPress plugins. These are basically tools that expand what you can do with WordPress.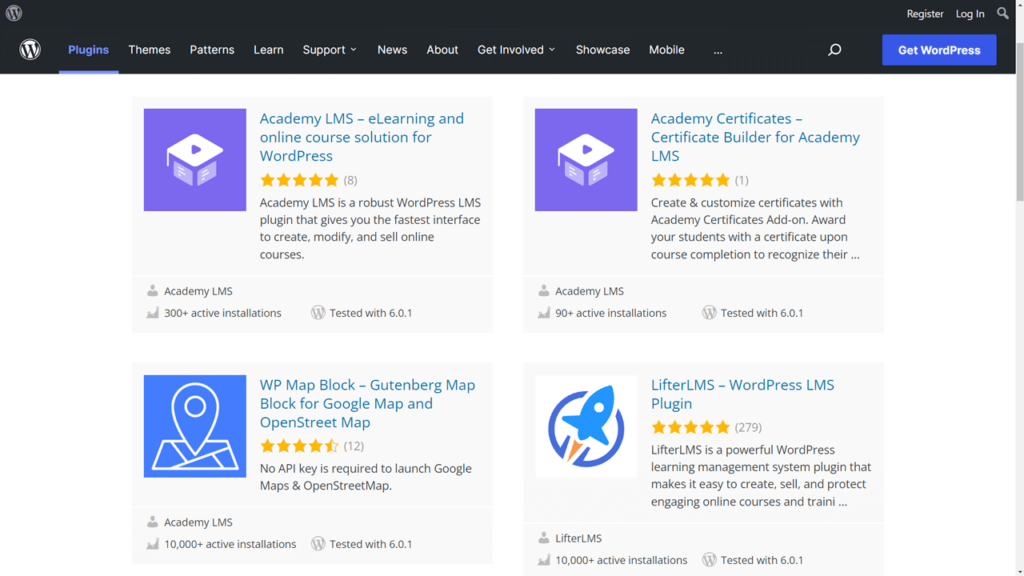 There are thousands of free, freemium and premium WordPress plugins for you to choose from and they all provide different features. WooCommerce, one of the most popular WordPress plugins, lets users create their own eCommerce shop online. Similarly, Elementor lets WordPress users create beautiful websites without any coding. And Yoast SEO lets WordPress users create content that ranks in search engines like Google by optimizing their website SEO.
Sometimes WordPress plugins and themes might overlap. This is because while themes are made specifically for the design of your WordPress website, plugins may also add extra features to customize your website design.
What Are The Most Popular WordPress Plugins?
Since WordPress is an open source platform, developers and web creators often share their plugins on the repository (aka WordPress.org), and some of these plugins become more popular than others. Some of the most famous WordPress plugins are WooCommerce, Elementor, Yoast SEO, RankMath, Akismet, Beaver Builder, Wordfence Security and many more.
If you want a full list of the best and most popular WordPress plugins, check out this post and also keep an eye out on our blog and stay tuned as we will soon be sharing our complete list of the best and most popular WordPress plugins and which ones you should use for your website.
Conclusion
And now you know the basics of WordPress. From the history of WordPress to knowing the differences between WordPress.org and WordPress.com, its competitors and what is meant by WordPress themes and plugins. We hope this quick crash course was helpful for you. Now go ahead and get started with your WordPress website!