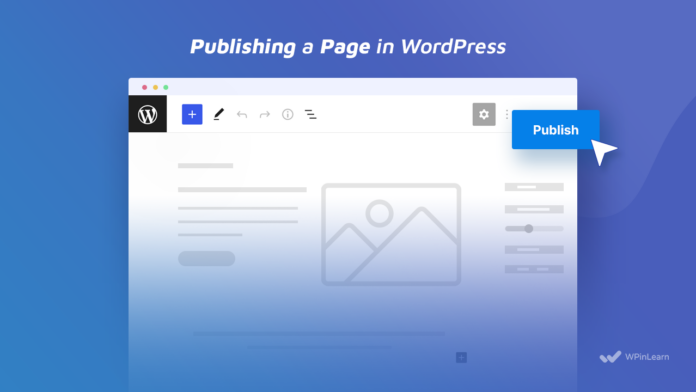 Are you wondering how you can publish a page in WordPress? Okay, then this blog will help you to publish your WordPress website page in a few minutes.
It doesn't matter if you know the coding or not. It's an easy thing.
A page is a bit of content to have on your website. Essentially, it lets you create a place within your site where you can display content.
A page can be about anything at all. Examples of common pages include the Home page and the About Us page. You can add as many pages to your site as you would like, and you can update them as many times as you want.
Pages in WordPress offer more space for you to create the content you need on your website.
Beginner's Guide: How To Publish A Page In WordPress?
The process for publishing a page in WordPress is simple and quick, and you don't need to be an expert.
And also you can check our complete beginner's guide on how to install plugins in WordPress and how to install a theme in WordPress. As a beginner, these two guides will help you a lot.
Step 1: Log Into Your WordPress Dashboard
To log into your dashboard visit the login page by entering your URL which should look like http://www.yourdomain.com/wp-admin/. Enter your username and password and click login
Step 2: Create A New Page
After login, add pages using the Pages section in your WordPress dashboard under the "Posts" section. The Pages section will contain a list of all the pages that have been added to your website. To add a page to your site, first, click "Add New" in the Pages section of your WordPress dashboard.
Now type your page title here that you need.
Step 3: Add Content And Media
After you write the page title it is time to add some content and media. Write your content in the following place. The title and all the content are written in the first part of the page.
Now click on the + button and Image to add some picture or video content you want.
Now you will ask to upload a picture, click on Upload, and upload the picture that you want.
Step 4: Publish The Page
You have added your title, content, and media also, now click Publish on the right corner, you can preview your page by clicking on Preview.
After clicking on publishing your page on your website. So you successfully create and publish your page on your site.
You need to make your pages attractive for users, and you will need a page builder to make your pages attractive, here is a guide on the most popular page builder for WordPress.
How To Publish A Page In WordPress Classic Editor?
Those who are using the classic editor, how to publish pages with the classic editor. I will describe that now.
Step 1: Create A New Page
Log in to your dashboard first. Then click on Page from the left navigation bar, then click on Add New.
After clicking on Add New on this page type your page title.
Step 2: Add Content & Media
Now write the content that wants to your page and some pictures of your content. To upload a picture click on Add Media, then upload your file from browsing your computer.
Step 3: Publish The Page
Finally, you have completed all the processes to create a page now click on Publish to publish your created page.
Your page is now live. When a page gets published on a WordPress website, it means that the page is published to the website and that the page can be viewed by visitors.
Final Word
So, now you have published your WordPress page, and you can view it on the front end of your website. So let us know if you have any difficulty with this article, for that you can join our Facebook community, subscribe to our Youtube channel and follow us on Twitter.