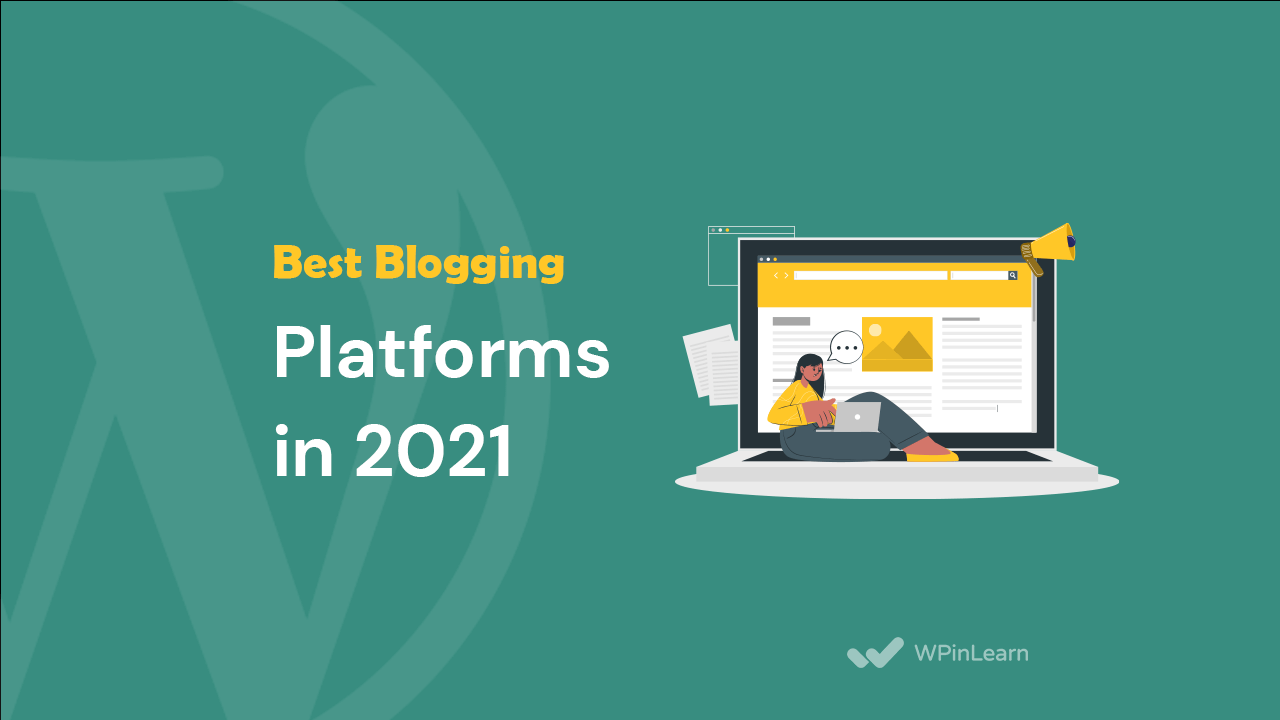 Best blogging platforms in 2021 for making a very awesome website. There are many blogging platforms for creating a free blogging website. You may want to practice writing, blogging, branding, or use increase site traffic for this blog. So, Describe the best blogging Platforms in 2021.
WordPress.com-Popular Blogging Platforms-01
The best blogging platform is WordPress.com. Make a free website or build a blog with ease on WordPress.com. WordPress provides you with everything you need to create your website. Very easy to customize and make a very beautiful website simply. The number one website builder in the world.
Wix.com –Best for Small Website-02
Wix.com is a top cloud-based improving blogging platform in the world. It is a smart website builder with optical delights. It is very easy to use and flexible so it can use. It's the perfect website builder for photographers, bands, artists, and blogging platforms. Make your website in a simple way and best design.
Joomla.com-Best Blogging Platforms for Beginners-03
Joomla.com is one of the most popular blogging platforms in 2021. It is a user-friendly way for people all over the world to build a high-quality website. Joomla is another open-source content management system that you can use to build all kinds of websites. Make your website free and secure for any kind of blogging.
Weebly.com-Very Simple Design-04
Weebly.com is a free website creator site that makes the site easy to create a beautiful website, blog, or online store. Find customizable templates, domains, and easy-to-use tools for any type of Blog. All the tools you need to create a remarkable website without any Html or CMS. Easily create a classroom website for your content. Get started your blog with the powerful free website builder.
Blogger.com-Most Usable Blogging Platforms-05
The most popular blogging platform is blogger.com. It is a google product. Just simply customize and create a high-quality website totally free. Hosting and domain are totally free to use your site and set in your custom domain. A very popular Blogging site in the world for making your free website design.
Medium.com– High-Quality Blog-06
Medium is the best blogging platform where writers search dynamic thinking, and where developers and undiscovered voices can share their content on any subject. Medium is the best article writing site founded in 2012. At present, it has become a popular community for writers, bloggers, and journalists. Make a free website and share your content and opinion very easily.
Squarespace.com is a common blogging platforms like WiX. Squarespace is the total blogging solution for anyone looking to make a beautiful free website. The customization of the site is very easy and simple for beginners. No need for a domain, no need hosting is totally free. Make your website by Squarespace and create a unique design.
Illustration Credit: FreePik